Intervention
of
mending
the
matte
inside
the
Marine
Protected
Area
Costa
degli
Infreschi
and
Massetta
Pilot intervention to re-stitch the matte has been set up within the Costa degli Infreschi and Massetta Marine Protected Area, through the use of star-shaped modules, made of Mater-Bi, patented by Biosurvey a University of Palermo Spin-off.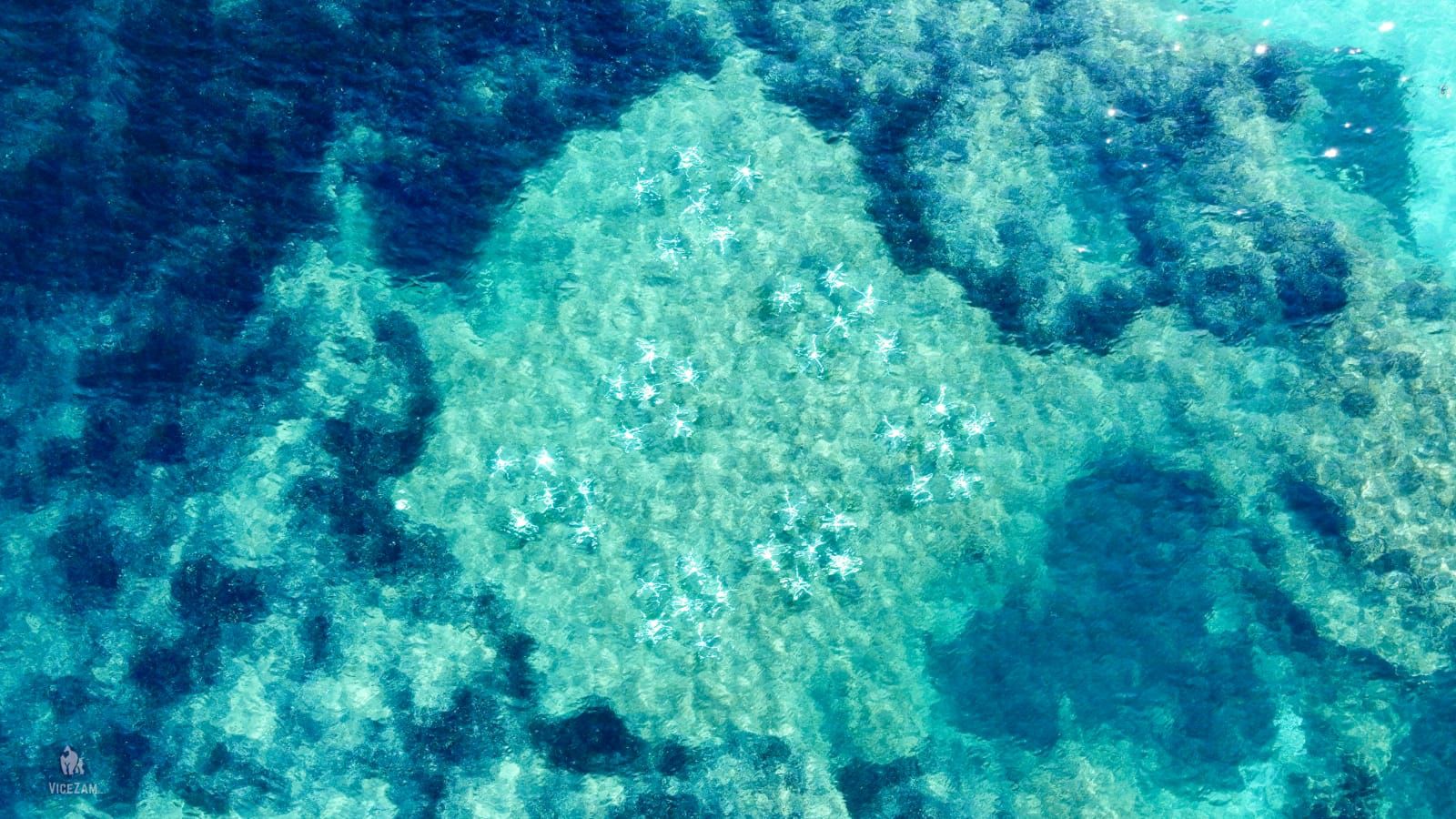 The mending operation was carried out inside the Infreschi Bay, in the Cilento, Vallo di Diano and Alburni National Park, on a surface of matte "probably generated" following the anchoring of pleasure boats over time. In total 42 Mater-bi modules were used, in order to generate 7 growth nuclei, each growth nucleus is made up of 6 cuttings anchoring modules (5 + 1 central). The activity was carried out by recovering detached and stranded cuttings from the Spin-off Biosurvey, coordinated by ISPRA, the beneficiary partner of the project.
The intervention site is located at a low depth, therefore visible from the surface, and will be used by the Marine Protected Area for awareness-raising visits, for Citizen Science activities and for the home of seedlings, if there will be a way to find them during the course of the LIFE project.
CLICK HERE to see the 3D model of the intervention area.